Sergey Zhukov, General Director of Mosmetrostroy JSC, Mikhail Belenky, his Deputy for Marketing and Foreign Economic Affairs, and Denis Chumachenko, General Director of MMS International LLC, inspected the facility in the Primorsky Territory "Bypass of the Shkotovo – Smolyaninovo Section of the Far Eastern Railway".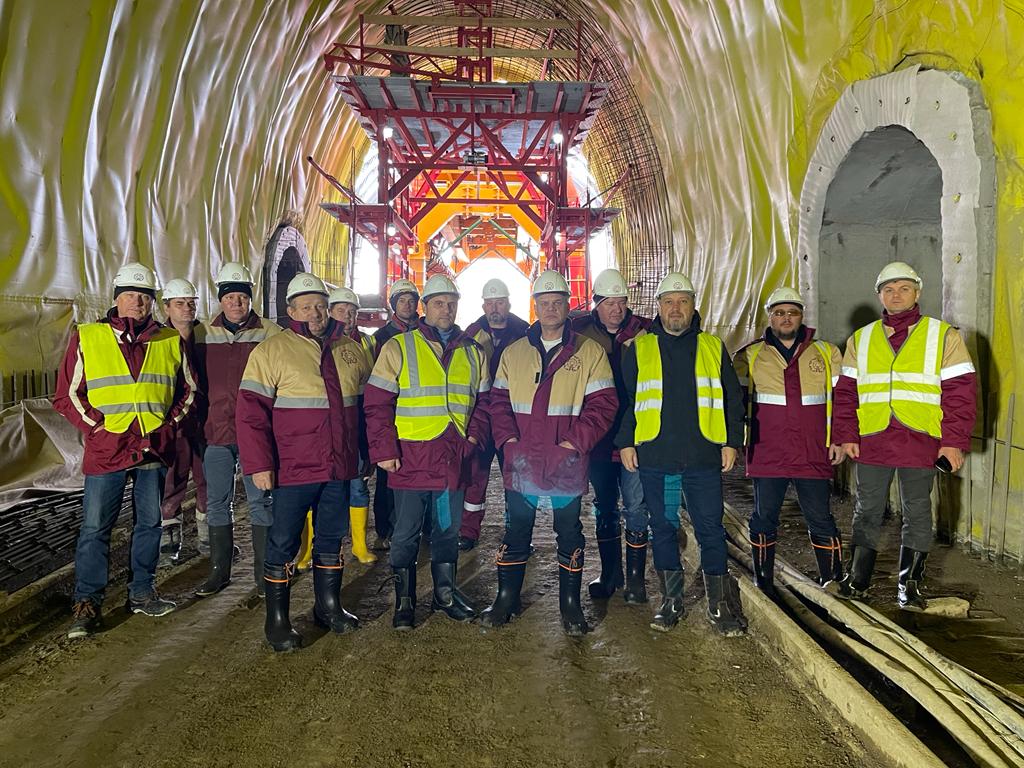 Here, metro builders, as part of a joint project with Russian Railways, launched a large-scale construction of two single-track tunnels in order to expand the capacity of the Far Eastern Railway. Their length is 1450 and 1420 meters.
At the end of November, specialists from MMC International (a subsidiary of JSC Mosmetrostroy) began work on the construction of a permanent lining of the tunnel of the first track from the side of the Eastern Portal using mechanized formwork.
To date, tunneling is being carried out simultaneously from the Western and Eastern portals with four faces. In the tunnels from the side of the Eastern Portal, the middle and lower ledges are being driven.