Construction of the underground
JSC Mosmetrostroy is the ancestor of the Russian metro construction. Since 1931 to this day, the main activity of the organization is the construction of metro stations. Of the existing 241 stations of the Moscow metro, Mosmetrostroy built 193 stations.
Engineers of the Moscow Metrostroy made a great contribution to the appearance and subsequent development of the metro in St. Petersburg, Nizhny Novgorod, Kazan, Novosibirsk, Yekaterinburg, Kiev, Tbilisi, Baku, Tashkent, Yerevan, Alma-Ata. With the assistance of native specialists, metro systems were built in Prague, Sofia, Warsaw, Budapest and Calcutta.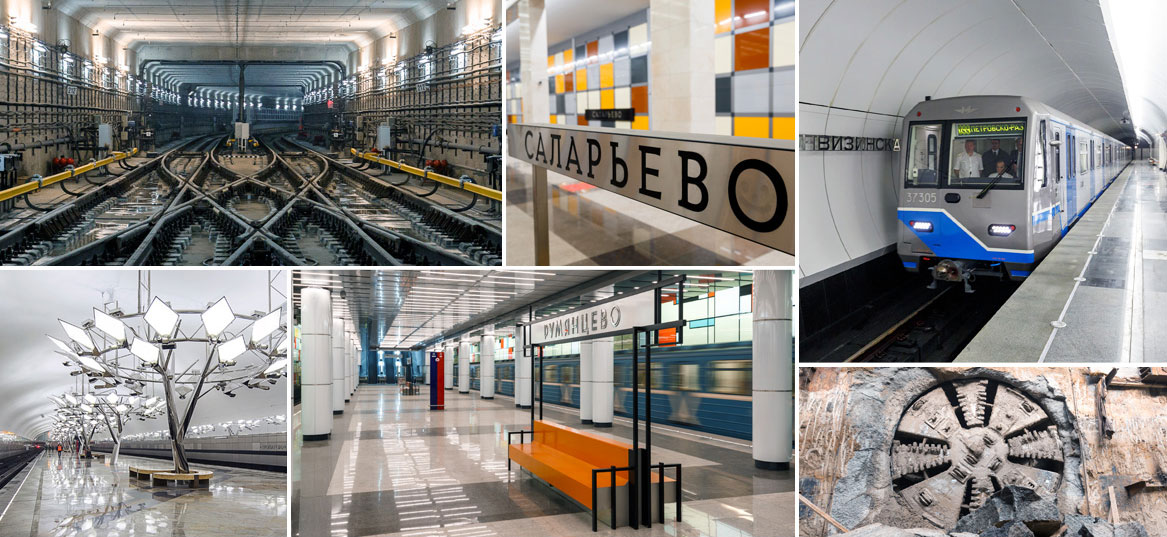 The company's main activities in metro construction:
construction of the running, station and escalator tunnels, underground vestibules and passages;
laying of tracks and a contact rail, construction of congress and spur tracks in the depot;
installation of transformer substations, cable lines, lighting fixtures, escalators, ventilation and sewage systems, pumps, technological structures and other equipment under construction;
carrying out of finishing works of any degree of complexity, including using marble and granite facing, mosaic panels, modern decorative structures;
manufacture of products and units for lining shallow and deep-level tunnels;
maintenance of tunneling complexes, including the installation / dismantling of shields.