JSC Mosmetrostroy is a diversified construction company that carries out on a contract basis construction of underground facilities, underground, transportation, civil and other structures from scratch. Metrostroy was established in 1931 and laid the foundations of the domestic metro construction. The first line of the Moscow metro was built in record time and put into operation on May 15, 1935.
Second underground lobby of Mezhdunarodnaya station
(Filevskaya line)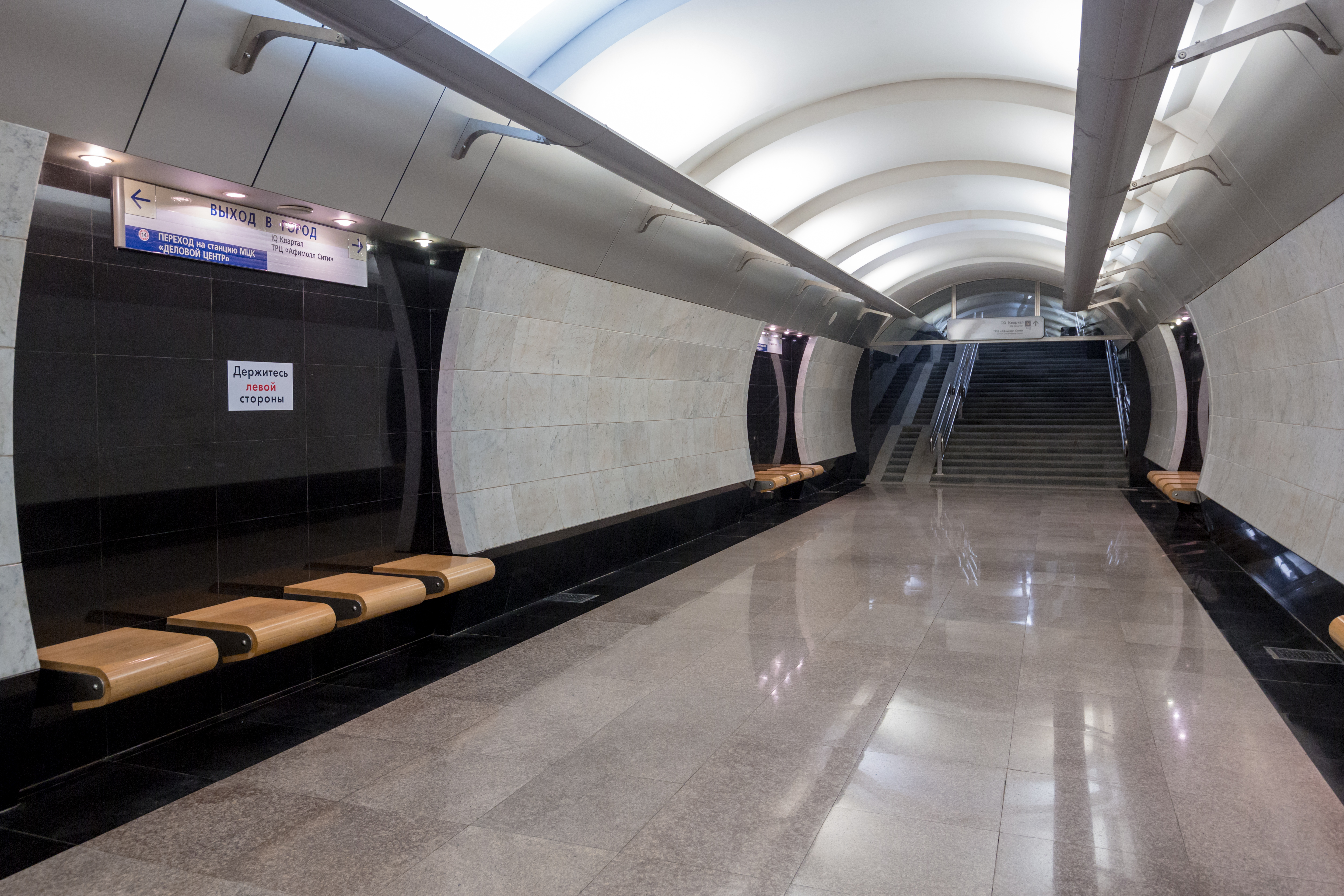 The second underground lobby of the station Mezhdunarodnaya is built into the two-level underground space of the IQ-quarter of the Moscow-City MIBC.
Specialists of the Moscow Metrostroy carried out its construction since 2016. During this time, a large amount of work was done: pedestrian walkers with staircases, an elevator pavilion and internal structures were erected, architectural decoration was made. In addition, water supply, heating, ventilation, lighting, video surveillance, fire and burglar alarm systems, as well as laying numerous cable lines, have been installed.
The space-planning decisions of the object are dictated by its placement in the existing constructions of the terminal complex (upper and intermediate floors, foundation slabs, wall structures).
The architectural and artistic appearance of the lobby is embodied in a single concept with a station complex. Finishing used long-lasting and high-quality materials that comply with the current norms and rules, as well as the functional purpose of the premises. Facing used a natural stone - granite and marble of white, gray and black tones.
In the underground lobby there is a two-level block of service and technical premises with a cash register, a police room, an elevator to provide access for small mobile groups of passengers leading from the ground to the level of the lobby hall, and modern stainless steel turnstiles - five to the entrance and three to the exit.
CHARACTERISTICS OF THE OBJECT:
The entrance lobby of the station is underground, connected to the station by three-way escalators.
LOCATION:
Central administrative district, Presnenskiy district. Exit to the underground level of the IQ-quarter of the Moscow-City MIBC.
OPENING DATE:
December 30, 2017.
LOCATION ON MAP