JSC Mosmetrostroy is a diversified construction company that carries out on a contract basis construction of underground facilities, underground, transportation, civil and other structures from scratch. Metrostroy was established in 1931 and laid the foundations of the domestic metro construction. The first line of the Moscow metro was built in record time and put into operation on May 15, 1935.
Capital repair of Kutuzovskaya station
(Filevskaya line)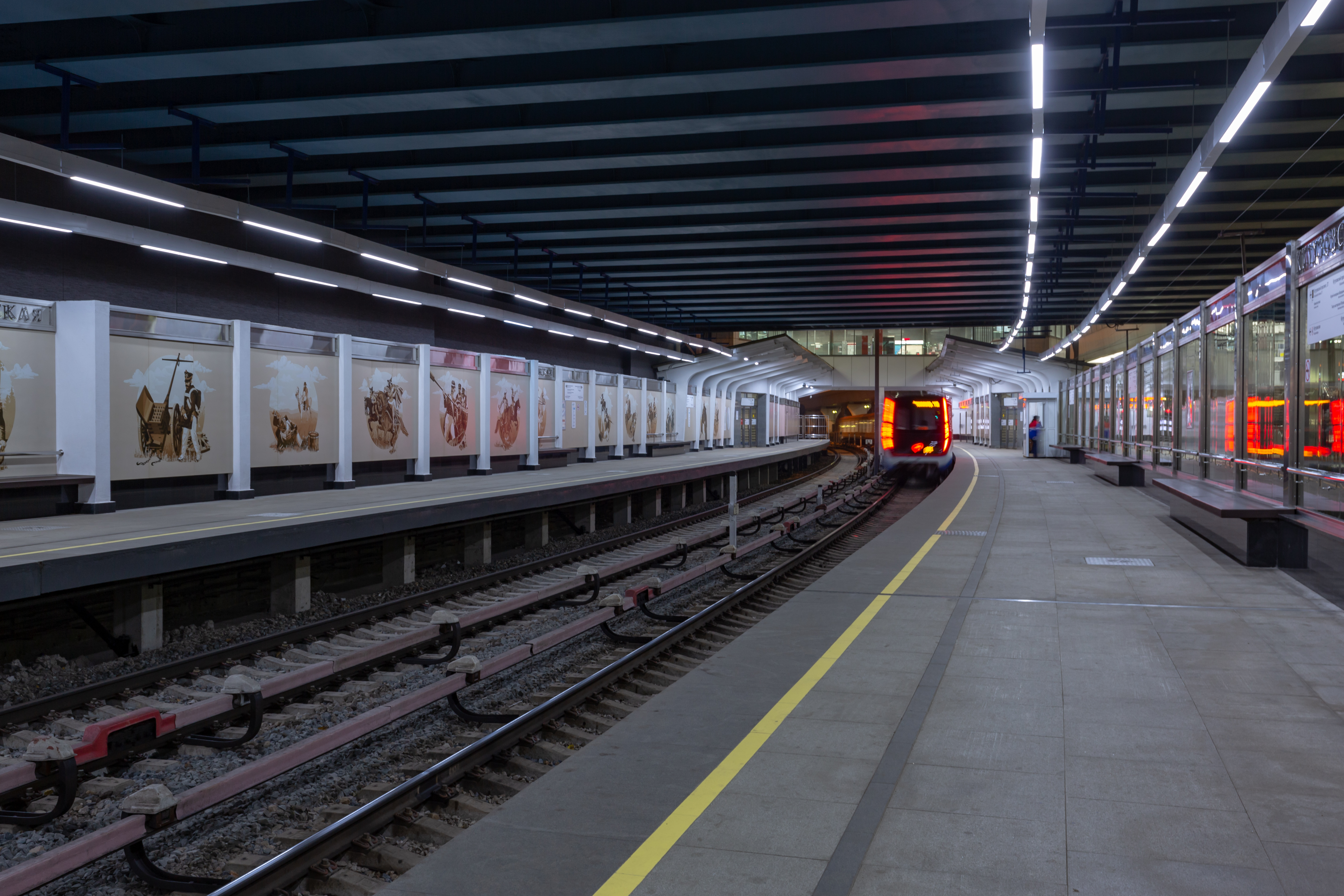 Specialists of the Mosmetrostroy construction company completed the repair of the northern lobby and platforms of the Kutuzovskaya station, partially closed to passengers in the I quarter of 2017.
The reconstruction of the platform sites consisted in replacing the materials for the finishing of the platform, track walls and roofing. Instead of asphalt on the platforms appeared hardened granite of dark color and the cover above them is made of roofing sandwich panels, under which are installed infrared heaters.
Travel walls on the Kutuzovskaya station are lined with glass stained-glass windows and decorative HPL-panels. New lighting is installed, and all lamps are replaced with energy-saving ones. The new decoration made the appearance of the station light and modern.
According to the project, during the finishing materials of domestic producers were used. In order to increase the energy efficiency of the facility, special glass was used, which reduces the heating of the premises in the summer and prevents the loss of heat in the winter.
Name

Before reconstruction

After reconstruction

VESTIBULE

Floor

Ceramic tiles

Granite slabs

Walls

Ceramic tiles

Porcelain tiles

Ceiling

Plastering, painting

Plastering, painting

Stained Glass

Double stained glass windows (showcase type)

Single-glazed window with energy-efficient glass filling

Lighting

Fluorescent lamps

LED lights

The basement of the facade

Ceramic tiles

Granite slabs

New facade details

----

Ventilated facade (granite slabs) on the subsystem

PLATFORM

Floor

Asphalt coating

Granite slabs, floor heating platforms infrared emitters.

Tunnel walls

Concrete wall

Tunnel walls of the 1st and 2nd paths are decorated with aluminum panels on the facade subsystem. Some of them are applied to images: they arrange artwork on the theme of the war of 1812 based on the paintings of artists A. Shepelyuk, P.V. Basina, V. Shevchenko, V.V. Vereshchagin and O.Parkhaeva. On the track wall of the 2nd track projection is filled with translucent structures in the zone bordering the "Kutuzovskaya" MCR station.

Platform Coverage

Corrugated board for concrete beams

Roof sandwich panel on beams with a decorative coating and built-in lighting

Railings, fences

Painted black metal

Grinded stainless steel
Total: area before reconstruction 2152,5 m²; after – 2348 m²
OBJECT CHARACTERISTICS:
Station design - ground with side platforms. It is constructed according to a typical ground-type design.

LOCATION:

Western Administrative District, Dorogomilovo district. Exit to the city on Kutuzovskij Avenue and Kievskaya Street.

OPENING DATE:
November 7, 1958.
LOCATION ON MAP