JSC Mosmetrostroy is a diversified construction company that carries out on a contract basis construction of underground facilities, underground, transportation, civil and other structures from scratch. Metrostroy was established in 1931 and laid the foundations of the domestic metro construction. The first line of the Moscow metro was built in record time and put into operation on May 15, 1935.
Reconstruction of 4 tunnels (second group) of the Vrbnica-Bar railway line in the Republic of Montenegro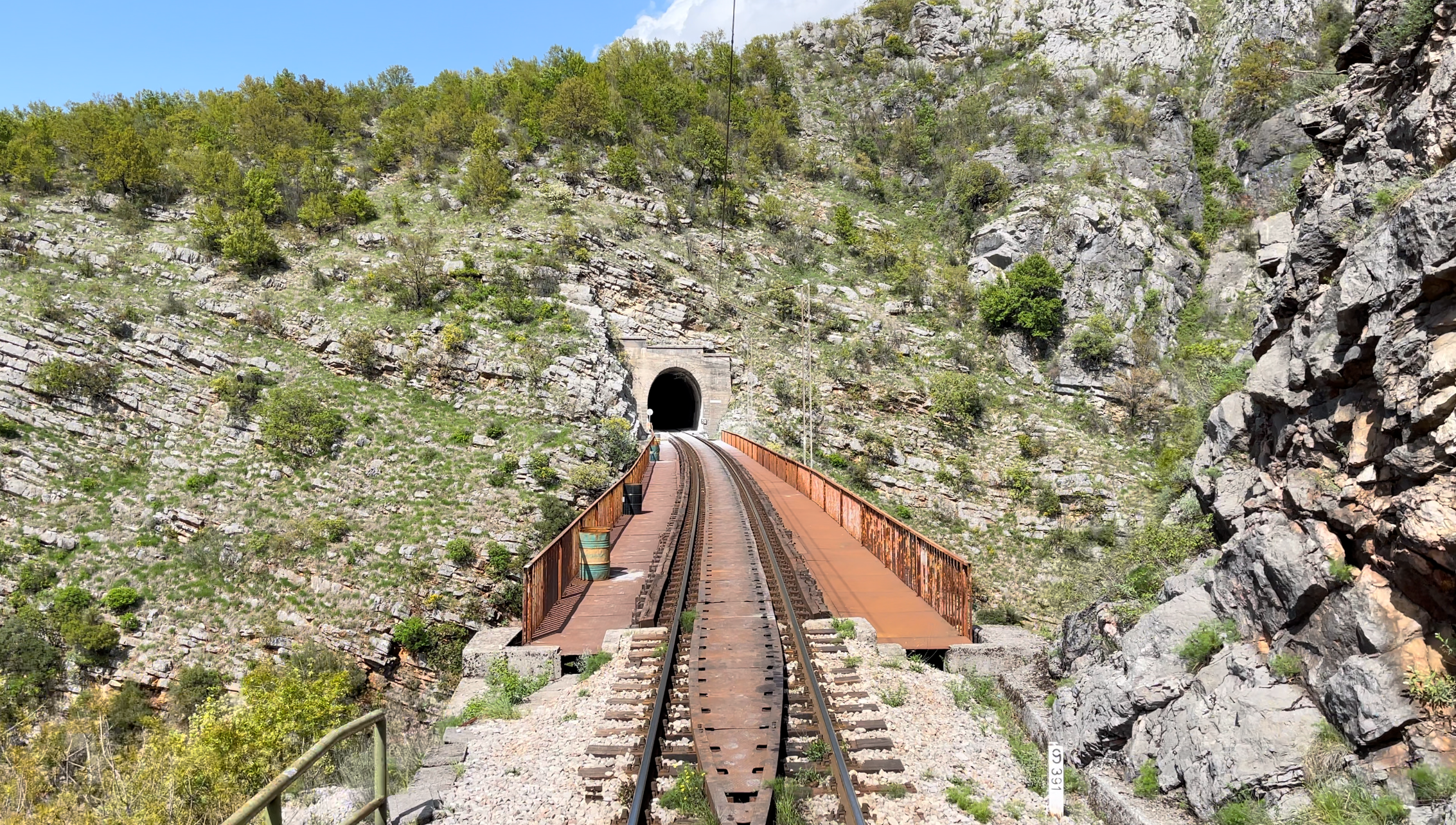 In September 2020, MMS International LLC won a tender for the modernization of the Valjevo - Vrbnica - State Border with Montenegro railway line on the Belgrade - Bar section (repair of 4 tunnels with a total length of 886 rm).
Line Bar - Podgorica - Vrbnica is the main railway line in Montenegro, which carries about 20% of passenger and 60% of freight traffic, respectively. It was built as part of the Belgrade railway corridor and opened to traffic in 1976. It is currently the only operational line that connects Montenegro via Belgrade to the European railway system.
There are 106 tunnels with a total length of more than 51 km on the Vrbnica - Bar line with a length of 167 km.
The organization of the main types of work will be carried out in dedicated "windows" no more than 4 hours 30 minutes from platforms on the railway track, equipped with the necessary equipment, rigging, tools and materials for each type of work.
Under the contract, it is planned to carry out work on the restoration of the lining of the tunnels:
drilling and injection of wells;
injection for lining;
destructive concrete works;
repair of expansion joints and cracks;
application of sprayed waterproofing;
arrangement of lining made of reinforced shotcrete.
LOCATION ON MAP