JSC Mosmetrostroy is a diversified construction company that carries out on a contract basis construction of underground facilities, underground, transportation, civil and other structures from scratch. Metrostroy was established in 1931 and laid the foundations of the domestic metro construction. The first line of the Moscow metro was built in record time and put into operation on May 15, 1935.
Reconstruction of the Amur Tunnel of the Far Eastern Railway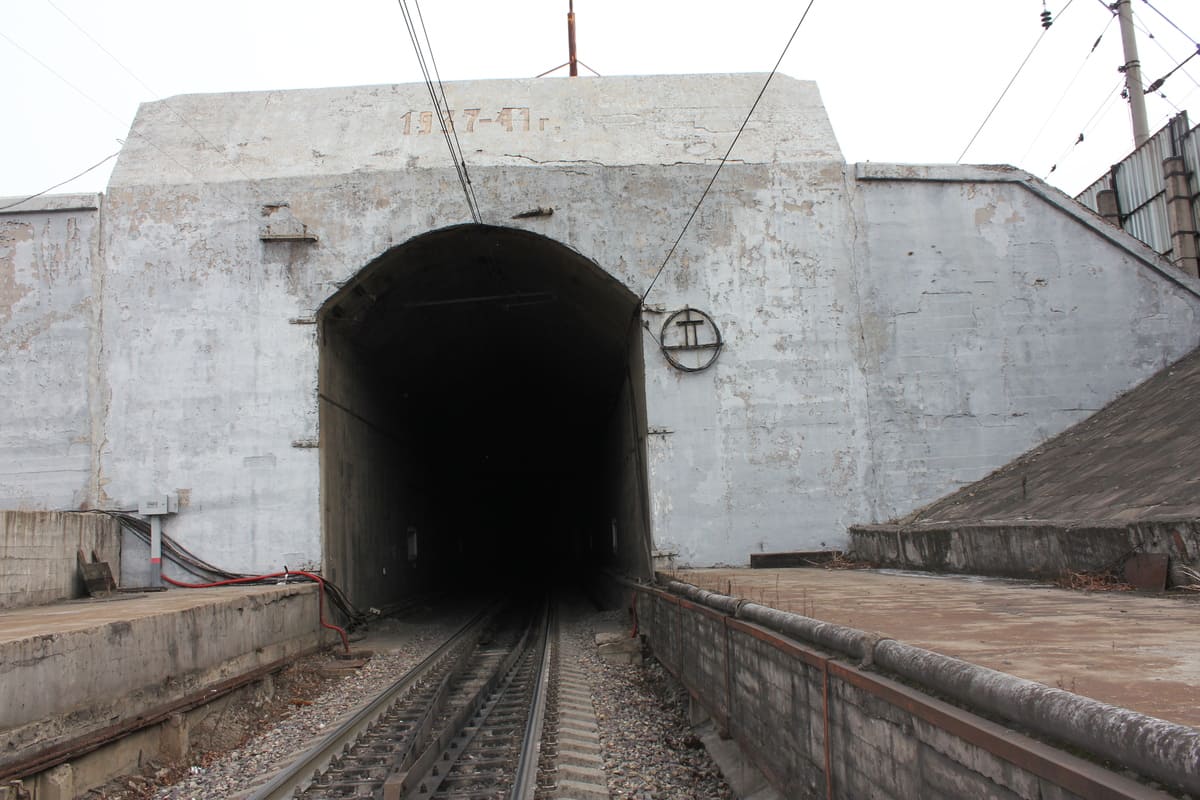 Reconstruction of ventilation shaft № 3, buildings and structures of paramilitary security (VOKhR) on Mostovoy Island
In February 2020, MMS International LLC started the reconstruction of a tunnel under the Amur River near the city of Khabarovsk on the Far Eastern Railway.
The reconstructed single-track railway tunnel under the Amur River of the Far Eastern Railway with a length of 7.104 km is located on a three-track section between Khabarovsk-1 station and Post-Pokrovsky station, was built in 1937 - 1941 as a duplicate strategic crossing over the Amur River and is the only underwater structure on the railways of Russia and a unique object. The tunnel under the Amur River fully ensures the stable operation of the Khabarovsk railway junction on the section of the Trans-Siberian Railway.
Work planned for execution:
reconstruction of ventilation shaft № 3 on Mostovoy Island;
reconstruction of buildings and structures of VOKhR on Mostovoy Island;
repair of tunnel lining;
construction of new portals of the tunnel;
reconstruction of the upper structure of the track with a track device using LVT (Low Vibration Track) technology;
reconstruction of the tunnel life support systems (power supply, heating, ventilation, including ventilation shafts, drainage systems);
installation of automatic gates on the tunnel;
reconstruction of the existing boiler house no. 1 and demolition of the boiler house № 2;
reconstruction of the contact network from station Post-Pokrovsky to station Khabarovsk 1, alarm devices, centralization and blocking (SCB), communications;
construction of facilities for service personnel and VOKhR.
LOCATION ON MAP